Varberg has several landmarks, from the 16th Century fort and the classic cold water bathhouse to the UNESCO World Heritage site Grimeton Radio Station and Sweden's first windfarm. The new horizontal water tower adds to Varberg's future image.
Water towers are traditionally round and vertical, but we turned tradition on its head by creating a structure that stretches out across the flat landscape. The elongated shape for a water tower is unique in this context and gives Varberg a new strong symbol for the city, an iconic building and landmark.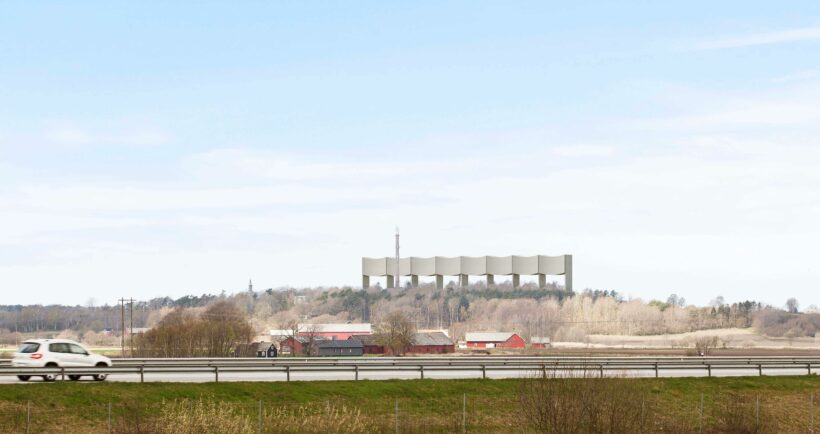 City-owned waste and water management company Vivab organised an architecture competition asking for a water tower that would contain ten thousand cubic metres of water and provide a landmark for the city. Whites design of the water tower Våga was the winning proposal.